Happy New Year everyone!  Brooklyn is feeling much less frigid today and temps will supposedly be climbing all week to spring like proportions (wha??!). 
Thanks to everyone who was able to make it out to the show at Rockwood Music Hall last week!  So grateful to everyone who took a break from their personal holiday madness to make it such an awesome first time playing experience at Rockwood!  Special thanks to my LMR trio mates, Brewster Smith and Jeff Anderson and, of course, to those magical Melodic Miners, Pauline David Sax and Andrea Wilches for joining us on stage!  So pleased that we were able fill the bucket with donations to TEAM TLCNYC in supporting recent asylum seekers get a warm welcome and a supportive start in NYC!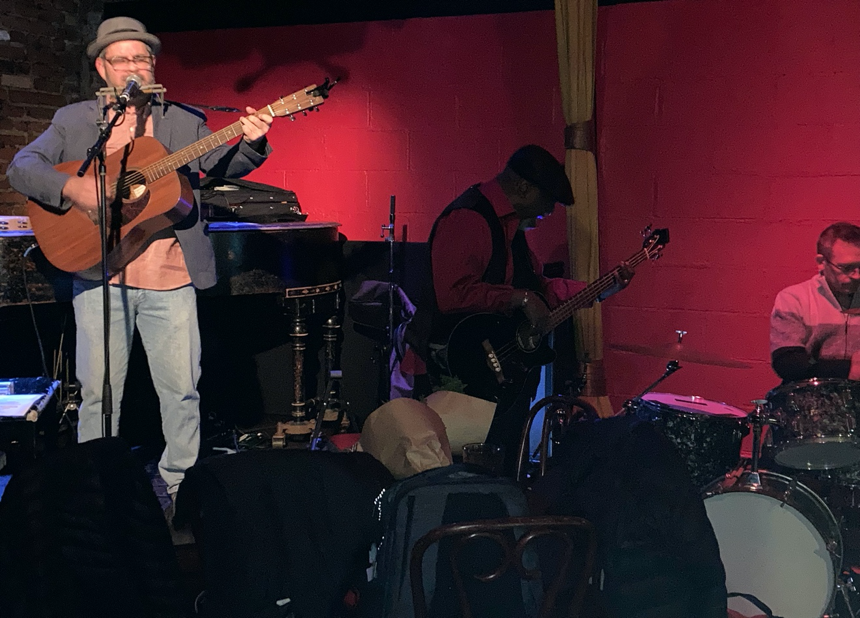 Live Sessions with Leesta Vall Studios 
As mentioned, I am super-excited to be heading over to Leesta Vall Studios in Brooklyn to record one-of-a-kind 7" vinyl singles with @leestavall as part of their Direct-To-Vinyl Live Sessions project. Here's how it works: 
You choose the song, from either my prior recordings ("Where the Day Goes", "Lead Me Back", or "Last Roundup") or from my upcoming release, "Lost and Found" and I will perform it LIVE as the record's cut in real time - making YOU the sole owner of that particular performance. Limited pre-sales available now, sign up to get your own personalized single below.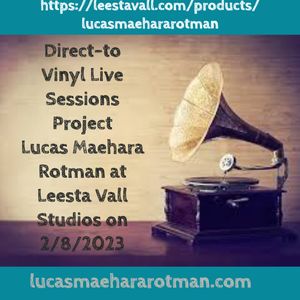 Lucas Maehara Rotman Trio at Rafters Tavern 
For all of my upstate friends, I'll be doing my first show of 2023 with the LMR Trio at Rafter's Tavern in Callicoon, NY (28 Upper Main Street) on Saturday, January 7th, from 7-9pm.  I'll be joined by Jeff Anderson on bass and David Christian on drums.  It such a blessing to have Rafter's Tavern in our musical world.  It has been supporting music and musicians of all stripes throughout!  Grateful to be a part of this amazing community!  Hope some of you can make it out!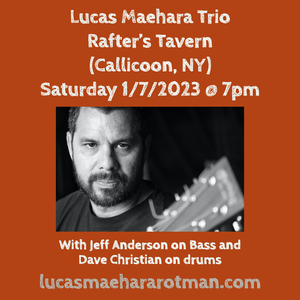 Musical collaboration with Nadine De Macedo 
Thinking about those you might not have been able to see in person this holiday season?  "How are You?" is a song/melody/arrangement that Nadine De Macedo came up with during the pandemic.  We worked together on this idea during FAWM (February Album Writing Month) last year.  I worked on lyrics and vocals and Nadine and her talented team did everything else!  It's definitely a departure from my usual folky/country vibe!  Hope you like! 
Or Soundcloud.
Thanks Everyone!